Topics
Abuse of Power
3
Activism
6
Anarchy
3
Antiwar
5
Austrian Economics
4
Be Informed
6
Building Tomorrow
7
Compulsory Schooling
2
Growing Government
5
Hipsters
1
Historical Perspective
9
Humor
2
Libertarian Party
1
Libertarian Perspective
7
Liberty Tech
10
Mainstream Media
2
Music
2
Occupy Wall Street
6
Paths to Liberty
12
peace
1
Propaganda
6
Psychology
2
Religion
1
Revolution
3
Ron Paul
11
Signs of Hope
11
StandwithRand
1
Videos
6
Andrew Walker
March 11, 2013, 6:38 pm
#StandWithRand: Time for the Liberty Movement to Put Its Internal Squabbles Aside and Lead
Last Wednesday, the son of a man who stood alone for most of his political career stood on the Senate floor at the head of a remarkable coalition. How many symbolic "no" votes did Ron Paul cast over his career that were ignored by all but a remnant of die-hard libertarians? Compare the hundreds of those statements, powerful in their own right, that went largely unheard over the years to the attention that Rand Paul's 13 hour filibuster of Barack Obama's nominee to head the CIA received on Wednesday and you can get an idea of how far the liberty movement has come in the last few years.
When #StandWithRand spends hours as a top trending hashtag on twitter, something usually reserved for celebrity gossip or "post what you had for dinner" chatter, suddenly liberty seems to have gone mainstream. Sadly, going mainstream seems to make parts of the movement uncomfortable, as it is a change from the comfortable old days of being an exclusive subculture, all of the members of which could
fit in Murray Rothbard's apartment
, as that great economist and historian once joked.
Over the years, as much as the liberty movement accomplished in the realm of groundbreaking ideas, it was often characterized by a circular firing squad. Most new activists have heard one faction scream about decades old
"racist newsletters"
and the other faction label the first as the
"Kochtopus."
Some of the core factional conflicts characterized by those charges go back over
thirty years
, with younger writers and activists keeping battles alive today that began when they were in kindergarten. But as a movement grows in numbers, to be effective it must also start to outgrow the internal conflicts of its more isolated days. With the remarkable growth experienced by the liberty movement since 2007 and spread of its ideas to larger audiences than ever before, older sectarian splits from the days of a much smaller movement could be things that hold libertarianism from reaching a higher level of influence in the future. Although some of the theoretical concerns involved with the old disputes are important, when our time has seen both a huge growth spurt in the liberty movement's size and influence as well as an unprecedented assault on basic liberties over the past decade, it might be time to realize that minarchists, anarcho-capitalists, and all of the other factions face common opponents and will walk the same road together for a long time. Someday, after the federal government is finally back within its constitutional limits, we can engage in a spirited debate over whether to privatize the roads. But first, we need to make sure Barack Obama's drones never loom over them.
Unfortunately, the old sectarianism continued to fester beneath the expansion of the movement's size and public presence following the beginning of the Ron Paul phenomenon in 2007. It burst to the surface with a new round of ugly infighting as the 2012 Paul campaign drew to a close without winning the Republican nomination or choosing to mount a third party effort. Grassroots podcasters bitterly grumbled that the campaign leadership had become a
"Ron Paul, Inc."
of beltwaytarians that sold the movement out to advance their DC careers. Others cast aspersions on the unhinged
conspiracy theorists
supposedly lurking in the grassroots, deeming them an impediment to further growth. When one understands that the two Ron Paul presidential campaigns were about more than just a pair of elections, they clearly stand among the struggle for liberty's greatest triumphs in recent decades. Suddenly, though, everything seemed in danger of unraveling into name-calling and blame for the campaign's electoral defeat.
In the midst of this round of recriminations, some chose to turn their rhetorical guns on Rand Paul for his endorsement of Mitt Romney for president as the primaries wound down. Misidentifying tactical maneuvering and a strategy to seize control of the Republican Party for the liberty movement with a fundamental betrayal of principles, posts in online forums devoted to his father slammed him as a traitor. Senator Paul proceeded to open the new year with
several other statements
guaranteed to lose him points on the
Libertarian Purity Test
but with the potential to neutralize opposition to a 2016 presidential bid from key Republican constituencies. The anger, accordingly, mounted from many in the movement despite Paul's overwhelmingly positive voting record in the Senate.
Then came Rand Paul's epic Wednesday. Unable to get a clear answer to a basic question of whether the Obama Administration believes it can order drone assassinations of American citizens on American soil, Senator Paul began to filibuster John Brennan, Obama's choice to head the CIA and an architect of indefinite detention without trial, drone strikes, and other similar Bush/Obama policies. One hour went by, then two. Text messages began to fly around libertarian circles: "Rand Paul just cited
Lysander Spooner
on the Senate floor!" "He's been speaking for three hours now. Real stuff too – not just reading the phone book or whatever!" "OMG are you watching this? He sounds like his dad again!" People with opposite opinions on Senator Paul's previous tactical moves found themselves united to #standwithrand against Bush's endless war that Obama had expanded into a global campaign of drone strikes.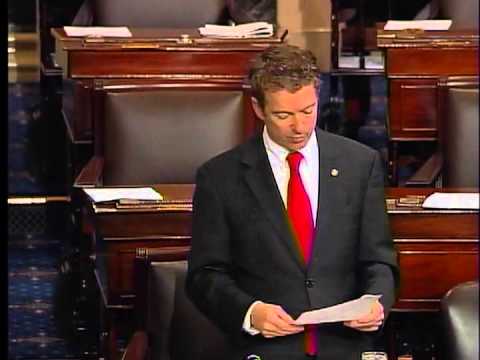 As the hours passed, one senator's line in the sand against the threat of Obama's drone war coming to the militarized "homeland" was no longer a principled but lonely battle akin to the hundreds fought by his dad over the decades. Tea Party libertarian-leaning Senators Mike Lee and Ted Cruz appeared in the chamber, allowing Paul to take brief breaks by yielding the floor to them for questions. Justin Amash and Ron Paul's other libertarian heirs in the House of Representatives sat in the Senate gallery in solidarity with what was taking place in the upper house. In a few short years, Ron Paul's lonely fight had turned into a noticeable libertarian beachhead on the Hill for the first time since the days when Robert Taft was Senate Majority Leader. Some mainline Republicans, like Senator Paul's possible 2016 presidential primary opponent Marco Rubio, noticed which way the wind was blowing and hurried to the Senate chamber to make sure the record showed that they were there to #standwithrand on that historic day. Finally, after thirteen hours, Senator Paul called it a night.
In the days after the filibuster, Sen. Paul received support from a surprisingly diverse range of individuals and organizations. First, many skeptical libertarians came back on board. For example, Justin Raimondo, author of the vital Reclaiming the American Right, editor of antiwar.com and previously one of Paul's harshest libertarian critics,
commented
that "I have been one of Rand's harshest critics precisely because I saw his enormous potential as a force for liberty – and feared it was going to waste. As it turns out, it looks like my fears were not justified, and that is a great relief." While many on the left abandoned their antiwar and pro-civil liberties sentiment from the Bush era in favor of turning a partisan and old fashioned identity politics based blind eye to the continuation of Bush policies under Obama, not all did. The ACLU and the antiwar women's group
Code Pink
firmly and publicly chose to #standwithrand against Obama's drone war.
But most surprising was the support Sen. Paul received from talking heads who were once in love with the Bush-era policies at the root of Obama's current assault on the Constitution.
Rush Limbaugh
, darling of grassroots Republicans for over two decades, spoke out in support of Paul and observed that, on the other hand, "the neocons are paranoid." Sean Hannity, famous for trashing Ron Paul on Fox News after every primary season debate, gushed over Rand Paul's filibuster against a program he probably would have heartily endorsed under Bush. Glenn Beck did the same thing. Why would mainstream Republican entertainers with no particular libertarian leanings suddenly embrace Rand Paul? Their goal has often seemed to be more about Republican electoral victories than ideological purity. Perhaps they realized that the party of McCain, Romney, and Graham is old, exhausted and the loser of election after election and that the youthful energy and principle of the new libertarian movement could be the only thing to give it a chance to rebuild in the years ahead.
Are Limbaugh, Hannity, and Beck acting from a place of deep principle? Probably not. But so what? If their audience becomes favorable to Sen. Paul through their kind words about him, then that's a good thing. Through their discovery of Sen. Paul, not only does his path to the Republican nomination become more hopeful, but his new fans may take a second look at his father's less Republican-oriented presentation of the same ideas and ultimately discover the radical libertarian philosophy behind them. How many new libertarians could join us in the years ahead through the gateway drug of kind words from right wing talk radio about Rand Paul? But even if some of them can only stand with us in a limited way, let's welcome them and work together to undo as much as we can together and then patiently work to convince them to join us in going to the next step beyond that.
America finds itself in a strange place as the '00s drift into history and the '10s begin to define themselves as a decade. Bush-era conservatism stands exhausted from being on the wrong side of the key issues of peace and civil liberties in the previous decade and having lost election after election as a result. The hope and change of our current Nobel Peace laureate president lies blown to pieces by his wars while he wines and dines the bankers he bailed out. Good people from both left and right are looking for a new road forward out of our broken economy. With the widespread acclaim the #standwithrand moment is receiving, will the liberty movement take this opportunity to lead? When was the last time that what today would be called libertarians stood in the leadership of a broad coalition? The America First Committee, with nearly a million card carrying members standing against war in the early 1940s, perhaps? Or do we have to go even further back into dusty history books to the Democratic Party of Grover Cleveland's era? Either way, it's been a while. What Rand Paul appears to be doing is brilliant: raising core civil liberties issues in a way that doesn't scare away the Republican base that he needs to win the nomination in 2016 as well as potentially bringing on board those on the left who never abandoned their principles about peace and civil liberties during the Obama years. The outline of a victorious coalition may be starting to emerge.
If we are to lead, it's time to set our internal sectarianism aside. Principled debate within our own ranks over nuances of the philosophy of liberty and the best way forward is one thing, public name-calling and the kind of ugliness we've seen over the past year is quite another thing. It is time for those of us who have toiled in the liberty movement for the last few years to clarify who our political opponents are and who they are not. John Tate and "Ron Paul Inc." are not the enemy. Nor is your facebook friend who seems to believe everything he reads on Infowars and insists on posting all of it. The minarchists are not committing aggression against you by voting. Nor are voluntaryists and agorists do-nothing dropouts. On the night Rand Paul munched on a Snickers bar to keep up his energy, our real opponents met at the Jefferson Hotel four blocks up 16th Street from the White House and
dined on Lobster Thermidor with a white wine saffron galcage
– a feast paid for by your taxes. John McCain,
Lindsey Graham
, and all other Republicans who did not #standwithrand and chose to stand with Barack Obama instead and dine with him that night are our real opponents. Needless to say, Barack Obama and the key players in the administration he heads are our opponents as well. Let's put our differences aside and instead get to work creating and leading the coalition against them that will be necessary to undo the current nightmare of endless war and economic crisis and move forward to the new birth of liberty that is the dream of all of us in this movement.
2 comments,
[ show all comments ]
Roger Pruyne
January 17, 2013, 6:08 am
The Fall of the Nation State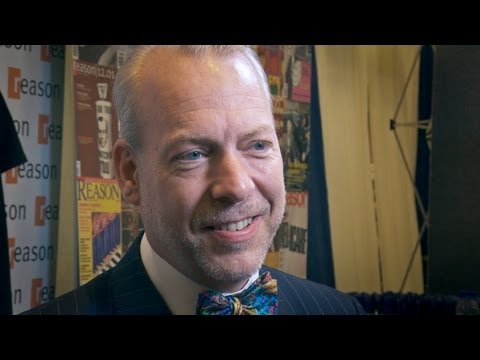 I've long believed that Jeffrey Tucker is an enlightened visionary and his latest video gives me hope. My guess is that the way the nation state will fail is when most individuals have successfully abandoned oil and coal as our main sources of power and are able to independently produce our own power and products. I'm not sure what technologies will successfully help wean us off the power grid, our [1] addiction to oil, and the dependance of [2] centralized large scale production of goods, but there are incredible advances in solar, [3] DIY open source wind turbine, [4] tidal, [5] hydrogen and [6] electromagnetic power generation. Local manufacturing, such as with [7] 3d printers, will probably be the most disruptive technology since the personal computer and until [8] autonomous biped robotics becomes a household item. Being able to design or download open source free designs, or designs from your favorite shopping site, you could print just about anything you need -- someday soon even complicated electronic items such as cell phones. Small scale technology like this could topple the largest of corporations and free up a new market to individual designers/manufacturers.
The only thing left to hold this precious nation state together will be the war industry, or at least our belief that war is a necessary evil. Thankfully, one of the points Tucker is trying to make is that social networking communication is bridging that gap where hatred bred.
It's my understanding that powerful corporations have the most to lose from the fall of the nation state, as it is the only way they can stay in business, utilizing the force of government to sustain themselves by gaining access to large government contracts, and creating crippling regulations for any potential upstart competitors or [9] open source collaborations.
References:
[1]
http://www.imdb.com/title/tt1024181
[2]
http://p2pfoundation.net/Cost_of_Small-scale_vs._Large-scale_Manufacturing
[3]
http://www.tgdaily.com/sustainability-features/54858-diy-wind-turbine-project-goes-open-source
[4]
http://www.copper.org/environment/green/casestudies/water_to_wire.html
[5]
http://www.hydrogenhouseproject.org
[6]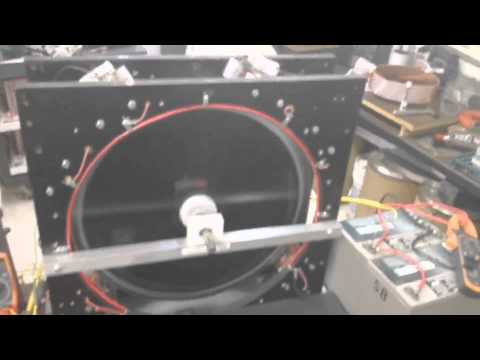 [7]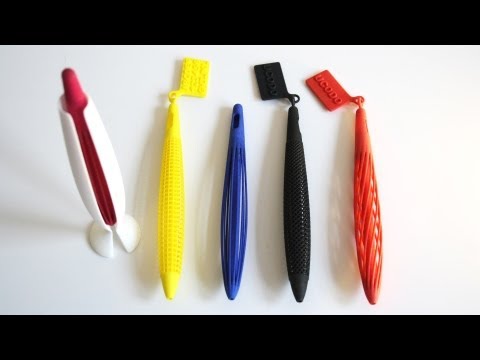 [8]
http://free-hollywood.com/blog.php?s=169
[9]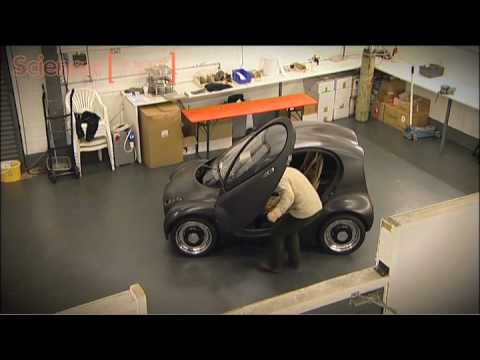 Andrew Walker
November 9, 2012, 12:38 am
Ron Paul: We're Broke and Already Over Fiscal Cliff
As he prepares to retire from Congress, Ron Paul took a pessimistic-in-the-short-term post-election tone today. In this interview, he comments "We're so far gone. We're over the cliff. We cannot get enough people in Congress in the next 5-10 years who will do wise things." He goes on to note that "I don't have much confidence in the political system and never did. My goal has always been to change people's minds" and continues by mentioning the huge crowds he gets on college campuses. Short term pessimism and long term optimism sounds about right to me -- what about to other people?
Roger Pruyne
September 20, 2012, 7:33 pm
Beltwaytarians Vs The Grass Roots
Attending the Tampa grass roots PAUL Fest and the Campaign's rally in August, an event where both Ron and Rand Paul spoke, made it quite clear to me that there is a deep and growing divide in the liberty movement. On our first night in Tampa, we had a vigorous debate outside an Irish pub with a young and enthusiastic individual who described himself as a libertarian but who seemed dogmatic in his idea that politics is the only path to liberty. I saw this in the way he described how exciting it was to have someone speaking on the Senate floor about the TSA. It seemed that his perception was that the peak of achievement we could hope for is having a senator speaking on the Senate floor about abolishing the TSA. He seemed to believe that power originates from politics, and speaking on the Senate floor was the best way to gain influence from the institutions of power. My argument was that power originates from money and movements. Since the liberty movement doesn't have the power to create money, our power play must be one of numbers and vigilance to literally strike fear in the establishments in order to achieve liberating change. I argued that Ron Paul was able to create such a movement and that his ideological purity which created the movement is the only reason for Ron's recent legislative success. He dismissed my argument because he already had his leader, and that man was Rand Paul.
We met two younger guys in suits in the VIP lounge at Ron Paul's campaign rally at USF's basketball stadium. They cheered enthusiastically for Rand, and left before Ron began to speak. Earlier, in a casual conversation with them, before the Pauls went on, my friend Jon Arden mentioned the connection between the CIA and those individuals involved with creating postwar conservatism in the US. They reflexively, simultaneously grinned and rolled their eyes. One flippantly said, "oh, and you believe in chemtrails", then rudely turned their back on us. After being shocked by their response, Jon insistently reengaged them and gave a quick summary of the chapters that cover this topic in Murray Rothbard's
Betrayal of the American Right
, explaining that William F. Buckley was a
CIA operative
who played a central role in this effort to squash the Old Right and its antiwar platform, moving the right towards becoming the imperialistic conservative movement we know today.
The day before, Jon and I had an opportunity to speak with Butler Shaffer at the P.A.U.L. Fest. In conversation about this growing divide, Shaffer mentioned that a strategy the CIA often uses to strip movements of its power is to infiltrate a movement, seek out areas vulnerable for exploitation that might cause divide, then work both sides of that divide to ensure its perpetual growth and destruction or devaluation of the movement.
A few of my friends participate in an online forum where some of the discussion emphasizes a need to steer people new to the movement away from commentators such as Alex Jones, Adam Kokesh and David Icke. This viewpoint, from my perspective, divides the liberty movement into two camps: one containing Ron Paul and his supposedly fringe followers and another following in the political footsteps of Rand Paul and pits them against each other. Lines are being drawn between insiders vs outsiders, winners vs losers, compromise for mainstream acceptance vs integrity.
On one side you have the Southern Avenger
stating_here
that "We Are Change is unquestionably damaging to the liberty movement," and after an attempted interview below, he reported the We Are Change film crew to security so as to prevent them from engaging Ron Paul in an interview. I understand his not wanting the liberty movement to be publicly associated with truthers, only because I believe the mainstream media has waged a very effective PR campaign against conspiracy theorists. My complaint is that it is divisive to try to try to strike this divide between truth seekers and those seeking political influence.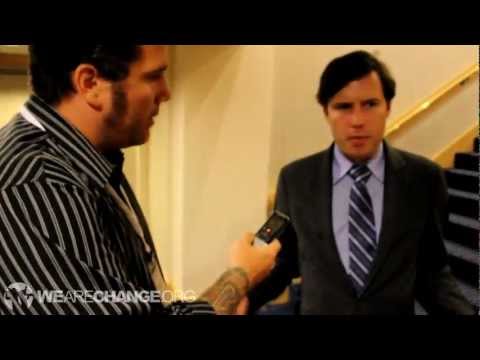 I don't see this growing divide as coming from only one side, Adam Kokesh has come out directly against one of our great leaders in the liberty movement, Lew Rockwell, in this video titled "Lew Rockwell: Obey everyone in a uniform or expensive suit." I understand the reason to not simply obey, and that Rockwell may have had no right to assert his authority to get those attending to comply, but I think there were probably better ways to respond:
In this very disheartening video, probably because most of it resonates with me as being true, Kokesh interviews Penny Freeman, a former staffer, Kokesh accuses Jesse Benton of being a "plant," which has garnered him some scathing resentment from those who have little tolerance for accusations of conspiracy theories. I'd personally like to see a longer explanation on the information Kokesh has been exposed to to lead him to believe that Benton's a plant: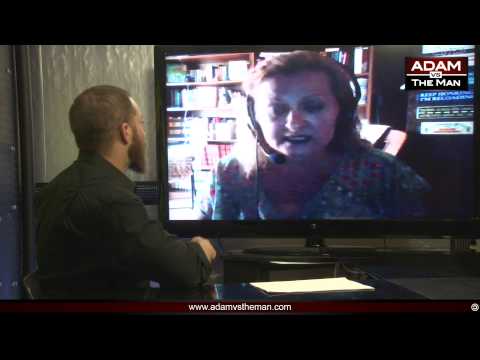 I can understand the reasons I've heard that "beltwaytarians" are hoping to exclude some in the movement. As I've heard many of them say, they hope not to have these people who speak of aliens, or people who insist 9/11 was an inside job, or others with "wizard beards" who make 45 minute long videos taking drugs, taint the otherwise respectable image that they hope to grow the liberty movement into. My hope to change the image of the movement in LA was the reason I cut off my long hair and traded my beret for a tie and blazer. We have a major PR campaign to wage, and it won't be done entirely by the use of logic and reason, we have to create a positive, attractive image of the liberty movement, one of hope, and prosperity through liberty.
I believe we must actively combat this natural or planned division in the movement, and I hope to propose a solution that my friends and I have came to use over the years in our own organizational efforts. It's simple and has squashed any potential divide that comes up each time one person or a faction of people began to assert their idea as the only way to "win." I'd like to suggest that there are many paths to liberty, and to accept that liberty, not political power or influence, should be our number one goal.
6 comments,
[ show all comments ]
Stanton Cruse
August 3, 2012, 3:44 pm
How to Communicate the Ideas of Liberty (Stefan Molyneux interview)
Here is a remix I did from a recent interview Stefan gave at LibertyFest West in Odessa Texas. Check out Stefan Molyneux's "Freedomain Podcast" at
http://www.freedomainradio.com
Roger Pruyne
August 2, 2012, 11:05 pm
Did Rand Paul try to intimidate an RT Journalist?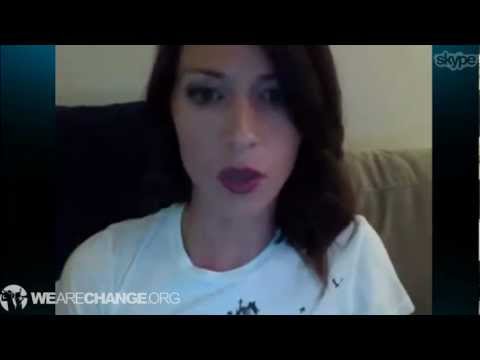 It might be worth watching the entire video before commenting on this thread, and I'd like to note that I'm really not a fan of this type of journalism, "ambush journalism", it's a tactic which exemplifies a defeatist strategic disadvantage, and is only used by those not able to get interviews, or answers to questions the MSM may be instructed not to ask. One might argue that if the MSM isn't asking a question, it's not a credible question, though I've not seen Rand offer good reasons for endorsing Mitt, if there is some interview, paper, or some other info that has turned you in favor of this alliance with Satan, I am open minded enough to review offered materials, but it's my sense that this series of events is begging some needed to answer questions.
Should a journalist ever be threatened with imprisonment, when simply asking a "public servant" a rational, even though it may be an anoying question, at a public event? Could anyone who considers themself a liberty minded individual support the use of violent force to silence free press?
This is part of a much larger debate, "can Rand do no wrong?", at what point, would it be acceptable to distance ourselves from the son of Ron, or those "in the liberty movement" who may be actively killing Ron Paul's campaign?
Clearly we don't know who sent, what seems to be, a coalition of the most powerful members in media, to threaten and intimidate this RT journalist for asking the forbidden question that the truth seekers in the liberty movement want answered, but I would have hoped Rand Paul could have given me reason to have hope for the future, instead of at least allowing, if not initiating, the violent silencing of a question, that I still haven't heard a good response to.
I think it's easy to attack a truther, the mainstream media has quite thoroughly destroyed the credibility of 911 conspiracy theorists, and I personally feel embarrassed when people in public forums throw around words like Illuminati, CFR, Trilateral Commission or any other of the things that show a person only understands how to discredit himself, but I hope to look at this event not with some knee jerk reaction to a person's ideological bend, or lack of desire to climb socially by conformity, but simply get at the heart of what's happened.
The one paper that kept me from seeing Rand as Judas left me understanding that Rand didn't do anything against libertarian principles with his endorsement, Ron Paul Inc. seemed to have already hung Ron's presidential campaign on the political cross.
I do want to see libertarian ideas go mainstream, I hope the non-aggression principle would be taught prolifically in voluntary educational gatherings, I am definitely not counter culture to the detriment of libertarian flourishment, as the Southern Avenger might like to label those who felt betrayed by Rand when he supported Mitt. More than anything, I hope to see the principles I've learned carried to the Whitehouse, though, my perception is, like Goldwater begat Reagan, so will Ron bear the political Rand, and those principles I'd love so much to be carried to the Whitehouse, will get lost in the effort to dance with the devil.
I'm sure Rand's support of his father's antithesis was well thought out, and it's not treason, but the goal of an endorsement is to have those who follow you follow that which you endorse. Here in lies the problem, this, in and of it's self is divisive, because, some will, like lemmings follow, and those who think for themselves, and had higher hopes for a true liberty candidate, might feel betrayed.
In another thread, I eluded to the hope that Mitt will appoint Ron Paul as the Fed Chair, but I agree with Andrew, Romney doesn't have a chance in a Presidential victory, and Goldman Sachs would never allow Mitt to appoint Paul to such position of power.
I think this could be one of the lowest voting turn outs in history, and that alone could be a small victory, and might eat away at the validity of government, possibly the only victory we at this point in the future history of Ron Paul Inc, can hope for.
5 comments,
[ show all comments ]
Angela Keaton
June 26, 2012, 11:00 pm
LA Individualist Bretigne Shaffer Launches Peace Comic
Angela Keaton
June 20, 2012, 8:16 pm
Growing Up is Painful but Necessary: Anarchist Edition
Anarchism is the great liberator of man from the phantoms that have held him captive; it is the arbiter and pacifier of the two forces for individual and social harmony.--Emma Goldman
Do not ever say that the desire to "do good" by force is a good motive. Neither power-lust nor stupidity are good motives.--Ayn Rand
Having been unpopular in high school is not just cause for book publications.--Fran Lebowitz
Andrew Walker
June 20, 2012, 1:25 am
Where's the Opposition to Obama and the Neocons on Syria?
Christian church in Homs, Syria, burned down by Syrian rebels
Neocon foreign policy delusions die hard, even in the fourth year of the "peace president." The Obama Administration's calls for regime change in Syria are growing
increasingly strident
, with open demands for Syria's president, Bashar al-Assad, to step down. Not surprisingly, presumptive Republican presidential nominee Mitt Romney strikes a hawkish tone with
calls for opening U.S. arming of Syrian rebels
.
By overthrowing the Assad regime, what do Obama and Romney hope to accomplish? Despite Bush-era talk about how the invasion of Iraq would launch a domino effect that would turn the Middle East into a region of friendly democracies, secular dictatorships in the Middle East do not seem to easily transform into pro-American governments of any type, let alone democratic ones. In Iraq, for example, sectarian bloodshed
has escalated again
in recent weeks and radical Islamists
are playing a major role
in post-Qaddafi Libya. This dangerous record could be on the verge of repeating in Syria, where reports of rebel atrocities against Christians are on the rise (see
this compilation
of news reports over at the LRC blog).
To make matters worse, the U.S. and Russia are trading accusations about arm shipments to opposing sides in Syria. Is Obama looking to start the second Cold War that the neocons have pined for since the first one ended twenty years ago?
Rep. Ron Paul, a consistent antiwar voice for decades,
is introducing legislation
this week to block military action in Syria by the Obama administration. Paul also spoke on the House floor yesterday about the dangers of intervention in Syria: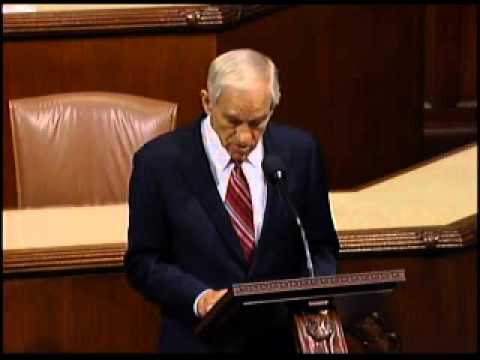 Sadly, the Paul era in Congress is coming to an end, with the good doctor set to retire at the end of this term. But the movement that came of age with his two recent presidential campaigns will likely live on and continue to grow long after his departure from politics. When it comes to foreign policy, the liberty movement is needed more than ever with the old leftist antiwar movement shriveling into an ineffective shell of its former self.
United for Peace and Justice
, once a massive coalition that organized the American portion of the
largest protest in human history
, quickly faded away in the Obama era. The other major organizer of antiwar protests over the last ten years,
ANSWER
, still exists and is strongly opposed to military action against Syria. Unfortunately, ANSWER remains what it always has been -- a front for a
small, odd communist sect
that sees the targets of U.S. military action as somehow progressive in a strange "the enemy of my enemy is my friend" viewpoint. Turnout at ANSWER's antiwar rallies has dwindled in recent years, as much of the mainstream left continues to drink the Obama Kool Aid, leaving little more than the various small old style Marxist sects that dwell on the
far left fringes
of American politics.
The emergence of the liberty movement into a visible force over the last five years comes at a crucial time. Drone strikes against multiple countries, tens of thousands of troops still fighting in Afghanistan over a year after Bin Laden's death, and the possibility of new wars against Syria and Iran combine to make this one of the most warlike administrations in American history. Antiwar opposition on the left virtually disappeared after Obama took office and the establishment of the Republican Party derides the Democrats for not pursuing even more wars.
In the midst of this, Ron Paul's popularity surged, an unexpected
"black swan event"
in American politics. Among other things, Paul brought antiwar ideas back into political consciousness. His legacy seems set to continue with his son Rand Paul, who continues to
speak out
against unconstitutional wars from his Senate seat.
But here at the grassroots, what can we do? A vacuum exists in terms of a viable grassroots antiwar movement. Groups like ANSWER, with their worn out communist baggage, aren't going to cut it and the mainstream left shows little sign of breaking with a Democratic president over the wars. The neoconservatives and much of the religious right are as hawkish as ever. So, as with many other issues where we stand alone, the liberty movement has a tremendous responsibility. Will Obama will get away with arming Syria's rebels despite their attacks on the country's Christian minority? The answer to that, not to mention the broader issue of changing our foreign policy to that of a limited constitutional republic, may depend on how fast our movement grows and connects with the broader public in the months and years ahead. No one else is going to take up this task -- it's time for the liberty movement to lead.
Nick Hankoff
June 13, 2012, 11:22 pm
Localize or Lose the Liberty Movement
"The key to libertarian success is doing everything all the time."
Whatever your view on the Ron Paul 2012 campaign or Rand Paul's endorsement of Mitt Romney, issues like those that divide the Liberty Movement are rendered meaningless in the face of the police state. The worst crimes of government are not the handshakes among the political class and their ambitious devotees, but the violence leftover that falls upon the common person. If this movement is only fit for TIME-Life Memory Lane then no new action is required. Another option is to localize efforts, leaving behind the federal theatre and all the celebrity it attracts.
Values of non-aggression and self-ownership along with the monstrous crimes perpetrated from the Capitol and the White House brought us together. Millions were brought into the fray by Ron Paul (as I was) but as the campaign is over, the supporters must revisit some objectives. As Ron liked to say, we must "pick up the pieces" and move ahead. One of my favorite pieces picked up was the principle of nullification that I could have only learned from being a freedom nerd. From the individual scale to local government, there are many weapons at hand to inflict pain on the feds. Without nullification, we're stuck waiting around for another Ron Paul presidential to shine a spotlight on libertarianism and obviously a Rand Paul 2016 flag isn't uniting anybody right now.
Nullification is an American legal tradition officially dating back to 1798 with the Virginia and Kentucky Resolutions. Thomas Jefferson and James Madison based this doctrine in the US Constitution or more specifically the state ratifying conventions. All the founding father talk gets uninspiring for some in the liberty movement but this history is indispensable defense against those who would insist such resistance is illegal or even terrorism. The US Constitution has been brought into reverence for many and is a proven avenue towards total liberty philosophy adoption.
Not only will the localism strategy improve the image for the movement and attract new people, it will simply do away with more statism than any other political effort. The groundwork is laid by the likes of the
Tenth Amendment Center
which offers model legislation and tracking. Already several towns, counties and states have passed resolutions and bills of non-compliance and nullifying the NDAA and other severe incursions on people and property.
Thomas Knapp, publisher of the
Rational Review Digest
, believes "the key to libertarian success is doing everything all the time." Decentralizing the tasks and tactics of the movement does this in a beautiful way. Nullification is like acupuncture for America, putting pressure on local points to affect the entire system. For those localists in LA County, the premiere of the groundbreaking documentary Nullification: The Rightful Remedy is coming up on Saturday, June 23rd in Pasadena. It's a potluck party with boating and fishing, a great opportunity for building coalitions around proven and sound principle.
Drop $5 to help offset the costs of putting on the event and get back on track towards winning liberty locally.
Angela Keaton
June 13, 2012, 10:31 pm
Tom Woods: The State has Warped our Moral Sense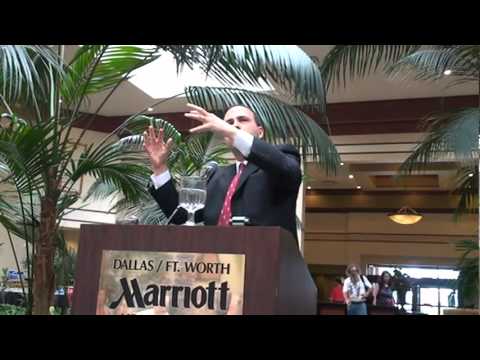 Tom Woods, co-editor of We Who Dared To Say No to War, addresses the Texas State Libertarian Convention, June 9, 2012. Excellent comments about historian and philosopher Murray N. Rothbard at 42:30.
2 comments,
[ show all comments ]
Angela Keaton
June 11, 2012, 9:17 pm
A Silver Odyssey


To further promote the concept of silver as an affordable and accessible barter money, Don't Tread On Meme purchased a vending machine in January 2012 with the sponsorship of silver dealers Roberts & Roberts Brokerage, Inc., along with Freedom's Phoenix, Silver Circle Movie, The Shire Society, Freedom Engineering, Shire Silver, Porcfest 2012, RTR.org, and Antiwar.com. The machine became a prop for economic and political "street theater" at events such as Ron Paul campaign appearances and liberty conferences. Due to the black monolithic appearance and its purpose as a "sentinel" for economic evolution, it became the inspiration for this web-based featurette film 2012: A Silver Odyssey written as an allegory to the film 2001: A Space Odyssey.
[Description of the film from Drew Phillips]
Andrew Walker
June 11, 2012, 1:57 am
Past Debate in Libertarian Movement: "Low Tax Liberalism" or Anarcho-Capitalism?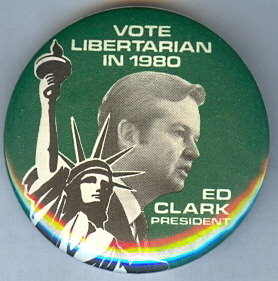 1980 was the high point for the Libertarian Party in national politics, with Ed Clark's campaign for president receiving over 1% of the popular vote (the only LP presidential candidacy that has ever done so). The Clark campaign presented a relatively moderate message, explaining libertarianism as "low tax liberalism" rather than with more radical language. This and other disputes in the early 1980s over how to present the libertarian message led to a bitter fight between the "Kochtopus" and Murray Rothbard's more radical faction -- the animosity from which, unfortunately, continues to affect the liberty movement to this day.

As the outlines of a similar fight over strategy seem to appear on the horizon over the Paul camp's decision to work inside the Republican Party, it might be worth looking back at how these issues played out in a previous generation of libertarian activists. Can we debate our differences in a way that avoids splitting the movement into bitterly opposed factions like what happened a generation ago?

In this article, which appeared in Libertarian Forum at the end of 1980, Murray Rothbard (a founder of the modern libertarian movement as well as a major ideological influence on and close ally of Ron Paul) took the Clark campaign to task for, in his view, selling out principle in the interest of gaining a wider audience.

We post this article to stimulate discussion and provide a historical perspective on debates in our movement. Doing so does not imply agreement or disagreement with Rothbard's analysis or, by extension, an application of his conclusions to debates in our time or the implication that an exact parallel exists.
The Clark Campaign: Never Again
by Murray Rothbard
Libertarian Forum, September-December, 1980
"O Liberty! O Liberty! What crimes are committed in thy name!"
- Madame Roland
The proper epitaph for the Clark campaign is this: "And they didn't even get the votes." Libertarian principle was betrayed, the LP platform ignored and traduced, our message diluted beyond recognition, the media fawned upon - all for the goal of getting "millions" (2-3, 3-5 or whatever) of votes. And they didn't even do that. All they got for their pains was a measly 1% of the vote. They sold their souls - ours, unfortunately, along with it - for a mess of pottage, and they didn't even get the pottage. Maybe they'll demand a recount. Extrapolating from the Clark gubernatorial campaign of 1978 - as they liked to do last winter - they in effect promised us 4.6 million votes. (5.5% of the total). They got less than a million.
The Clark/Koch campaign was a fourfold disaster, on the following counts: betrayal of principle; failure to educate or build cadre; fiscal irresponsibility; and lack of votes. Betrayal of principle is of course the most important, as well as the most extensive, category. The campaign was marked throughout, in strategy and in tactics, by deception and duplicity. The platform was ignored, the message distorted. 'Basic principles were evaded and buried. The Clark defenders maintain that, in many of the instances of betrayal, he took a good stand from time to time - generally not in front of the media but before small libertarian audiences. My reply to all these feeble defenses is simply this: It's a helluva note when all we have to fall back on is the inconsistency of our candidate.
For a pdf scan of the full article, go here.
2 comments,
[ show all comments ]
Jon Arden
June 10, 2012, 10:18 am
Rand and Ron - Strategy and Principle
In
Andrew's recent post
, he examines the controversy over the Rand Paul endorsement of Mitt Romney, with respect to principle - specifically, whether or not Rand is betraying libertarian principles. To preface, some initial impressions of mine: While we can criticize various Ron Paul supporters for divisive rhetoric in their responses to Rand's endorsement, we shouldn't ignore the fact that all of this upset is focused on one particular event; perhaps some of the Rand detractors make some relevant points for us to consider. Also, I don't necessarily see this sort of divisiveness as a bad thing. It shows that many in the Ron Paul grassroots liberty movement are thinking for themselves, irrespective of what their "leaders" say. It's further evidence that this is no personality cult! For what it's worth, I don't necessarily accept that this announcement was part of a Ron/Rand-orchestrated overarching strategy. On the surface, such an assertion sounds reasonable, but barring direct acknowledgement from the parties involved, this assumption may be questionable (more on that later on).
The main issue
First of all, if Rand Paul's endorsement was made as part of a particular strategy, what is that strategy? What is the goal of that strategy? The strategy appears to be an attempt to either win the favor of the GOP powerbrokers, or perhaps avoid their wrath. As for the goal, I see two possibilities that Rand might have in mind. One goal could simply be to further his career as a politician. Another goal could be to build more credibility with, or win the trust of the party establishment, in order to more successfully push the liberty agenda in DC politics.
Let's explore further the idea of "strategy" vs. "principles". It is interesting to even consider a contrast between the two, because it suggests that there may be a time or situation where it is appropriate to act not in accordance with ones principles. This sounds an awful lot like "the ends justify the means". Now, maybe we're getting ahead of ourselves here; at first glance, the RP grassroots being up in arms over the Romney endorsement may seem like making a mountain out of a molehill. After all, what harm comes from an endorsement? As Andrew pointed out, it's not as if Rand is voting for some heinous piece of legislation that would actually harm people.
Or at least 90% of the time he isn't.
It seems like a small price to pay to get better treatment from the GOP establishment right? I mean, after all that is how we win!
Let me try to explain why I think so many Paul supporters are upset. First of all, one thing that we can all agree on is that Ron Paul will not endorse Mitt Romney. Thanks to MSM efforts to marginalize Ron, this question was posed to Ron over and over again during the campaign. But what is the significance? After all, an endorsement does not have any real world consequences, right? No one is actually damaged by it. It's just a symbolic act. However, does it ever dawn upon us that Ron's entire political career has largely been a symbolic act? In his legislative efforts in Congress, it would be fair to say that he has had virtually zero effect (at least until recently). However, in the realm of ideas, he has impacted our world more than any other politician in generations. There must be a connection between his actions and what he has achieved! We know that Ron Paul would never endorse Romney because it would compromise his efforts to communicate the message of liberty. It would make a statement that he endorses the things that we know Mitt Romney represents - corporatism, warfare and welfare. At best, it would muddy the message by failing to take a clear stand against evil. In some sense, what Rand has done is tragically ironic. His father spent his entire political career never caving in like this, rather taking a stand for principle at every opportunity. As a result, Ron was attacked and undermined by the highest levels of the GOP establishment repeatedly over his political career. In spite of this, they succeeded only in creating temporary setbacks for him. At those times, the motivations to rout Ron out were likely pragmatic - he was useless to them because he wouldn't compromise and vote for their bills. However, the real reason Ron was destined to become a threat was because in his refusal to compromise, he unwaveringly held "the lamp light of liberty aloft, for all to see". We are all passionate about the ideals of liberty, but the Ron Paul revolution would never have gone very far if we did not have the power of a consistent example to rally behind. Symbols work to conjure emotional power, and ideas give form to that emotional power. This synthesis is what created the Ron Paul Revolution. It is why it is so powerful.
Rand Paul appears to be in the process of rejecting this proven approach, in favor of an approach that is proven to not work. If his goal is a successful career in beltway politics, he's doing it right. However, if his goal is to further the cause of liberty, he appears to be making a mistake.
Postscript
Here's
a fellow Paul supporter who would probably agree that there is something relevant in all my babbling.
For those who think that there might be
something
more going on that what appears on the surface, here is a little collection of trinkets that may be worthy of consideration.
1) Alexander Emerick Jones (having a relatively clear moment)
2) Adam Kokesh interviewing Penny Freeman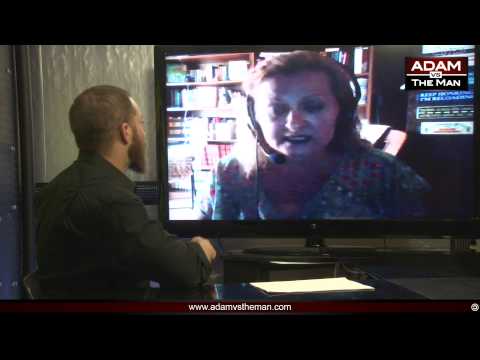 3)
Justin Raimondo
3 comments,
[ show all comments ]
Stanton Cruse
June 9, 2012, 7:52 pm
The Mud-Hole of Minarchism
We have been discussing some of the many paths to Liberty, with political action being front and center for the past year with the 2012 Ron Paul campaign. Now, in the post-Paul era, we must ask ourselves, where do we go from here? What contribution can I make toward liberty moving forward?
One great flaw with the Ron Paul campaign is that it has led multitudes of people to the drink from the muddy old troff of miniarchism. Many people that drink from those seductive waters, never acquire a taste for pure voluntarism. The danger of this is that they never realize just how tainted their water of choice actually is, and learn to despise the pure waters of anarchism as a mythical utopia. This allows them a way to believe they understand libertarianism, while maintaining a level of comfort with basic statism. This cognitive dissonance may persist for a former Ron Paulista's entire life, keeping them preoccupied with political action against certain aspects of the state, while at the same time upholding the general premise of the necessity of state violence and never seeing the contradiction.
My journey over the past four years since Paul's previous presidential campaign lead me to the good friends I keep here at Free-Hollywood. Together we dove deeper into the pure waters of the great thinkers that influenced Ron Paul's idealism and philosophy; people like, Murray Rothbard (For a New Liberty), Friedrich Hayek (Nobel prize winner in economics), Frederic Bastiat (The Law), Ayn Rand, Ludwig Von Mises (Mises.org), and Lysander Spooner, as well as some living Libertarian legends like Jeffery A. Tucker, Lew Rockwell, Thomas DiLorenzo, Douglas Casey, and Thomas Woods to name a few.
In this video, my friend Adam Kokesh makes a very clear, concise, and consistent argument in favor of voluntarism. What he is doing is showing us a way forward, by reaching out to the semi-awake in an attempt to lead them to the pure waters of philisophical Anarchism. He may not have been able to make a break-through with Jason Bermas, but consider the by-standers listening in, and the thousands who may be first exposed to these ideas through Adam's video! There is so much more I would like to write about this and my personal experiences, but I will save that for another day. Until then, have a refreshing drink of this...
"Jason Bermas of Infowars.com exposed as statist by Adam Kokesh"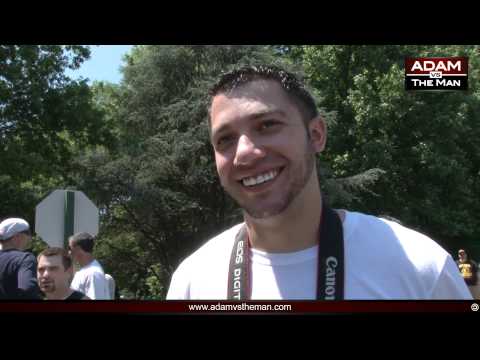 14 comments,
[ show all comments ]
Andrew Walker
June 8, 2012, 10:46 pm
Understanding Rand's Endorsement: Different Strategies Don't Mean Different Principles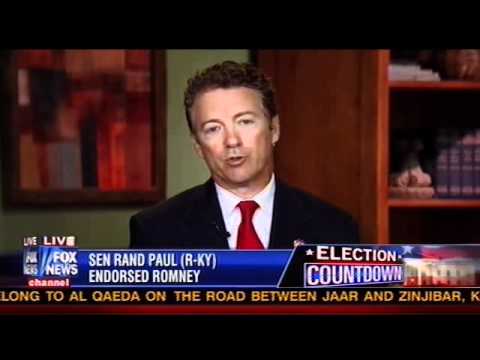 Senator Rand Paul's endorsement of Mitt Romney for president last night is already a polarizing issue in the liberty movement, with many supporters of Ron Paul expressing dismay and disbelief. This has ranged from the humorous, with a picture of Yoda floating around facebook with the caption "Twisted by the Dark Side, young Rand has become" to the simply upset.
More outlandish comments have turned up on facebook and elsewhere as well, seemingly based on an
Alex Jones interview
with an "inside source" who claims to have heard people in the lobby at the recent Bilderberg meeting in suburban Washington joking about how they wish Ron Paul and his supporters would die in a plane flown by an Islamic terrorist. Some of the facebook posters who have given credence to this interview have concluded that Ron Paul's life is in danger and his son's endorsement of Romney is designed to stave off a calamity.
On the less bizarre front,
angry rhetoric
abounds as
Daily Paul
commenters call Senator Paul a "Benedict Arnold," "flimsy," and a "sell out." This kind of divisive rhetoric aimed at Paul's inner circle from some corners of the grassroots has been building up for a while. Most notably, Adam Kokesh recently speculated that Ron Paul's campaign manager, Jesse Benton "is a tool who may have been sent by even outside forces to sabotage the Ron Paul campaign." Presumably, Benton must be on such a deep undercover assignment from the "outside forces" that they ordered him to marry Paul's granddaughter. This sort of divisive and irresponsible rhetoric confuses the difference between principle and strategy and mistakenly assumes that shifts in strategy are based on abandonment of principle.
It stands to reason that there must have been some discussion between Ron and Rand Paul about what comes next. Ron Paul is not going to be elected president in 2012. Any rebellion at the Republican National Convention by Paul supporters bound to Romney will likely be quickly and utterly crushed, leaving the liberty movement with an uncertain future in the Republican Party. "Good -- I hate Republicans and Ron should have run third party anyway," many libertarians might respond. Personally, I don't like the old guard of the GOP either and I hoped Paul would run third party when it became clear that he wouldn't win the nomination. I thought Paul's name recognition and broad appeal could have enabled a third party candidacy to cobble together enough people on the right and left to have a plausible, if still unlikely, chance of victory in November. But that's not the road Ron Paul chose to take.
Like others of diverse ideological perspective before them, Ron and Rand Paul have decided that working within the Republican Party is the best strategy for bringing their ideas into American political discourse. Jack Hunter recently made
some excellent points
about Pat Robertson's failed 1988 campaign for the Republican nomination and the triumph of social conservatism in the GOP that followed it. Over at
The American Conservative
,
Daniel McCarthy compared
Rand's choice to the experience of Pat Buchanan's paleoconservatism in the 1990s GOP. Buchanan did not abandon his principles when he endorsed the Bushes or Dole; instead he remained one of the most principled and articulate spokesmen of the antiwar right.
Similarly to Buchanan before him, Rand Paul has not abandoned his principles by accepting Romney's inevitable nomination and endorsing him. Any fair examination of
his voting record
in the Senate reveals a pro-liberty perspective unheard of in the upper house in decades. While some might cherrypick a vote here or there to cast aspersions on Rand, it's important to keep in mind that Ron wouldn't get a perfect score on the somewhat tongue in cheek
libertarian purity test
either. But if Murray Rothbard would get a perfect purity test score and Kim Jong Il would get a 0, Ron Paul clearly would get at least a 95% in even the most nitpicking libertarian's book. Rand? Probably a 90% or so based on his Senate record. Are we really going to bicker about that when his closest colleague in the Senate would score a 70% at best and when most would score below 50%?
So if Rand Paul has not compromised his principles to any noticeable degree in the Senate, what's going on here? The Pauls seem to be analyzing the political landscape and making conclusions about the road forward. As hard as it might be to liberty movement neophytes to believe, just five years ago Ron Paul was not a household name. Libertarian ideas were relegated to a handful of think tanks and isolated individuals. Rand Paul, Justin Amash, and the other liberty candidates who have won in the last couple of years had not yet entered politics. Slowly but surely, our ideas are gaining a foothold within the Republican Party.
Of course, there are still powerful forces in the GOP that are skeptical or openly hostile to libertarianism. By endorsing Romney, Senator Paul appears to be seeking to neutralize them to gain a foothold, just like when Goldwater endorsed Nixon in 1960 and when Buchanan endorsed Dole in 1996. Will it work? Who knows? But this is a matter of strategy not of principle -- if it was an abandonment of principle, Rand's voting record in the Senate would reflect that.
In 1960, the new Goldwater movement found itself in a place similar to the Paul movement today. Barry Goldwater lost the Republican nomination to Richard Nixon in 1960, endorsed Nixon, and
admonished his supporters
to "grow up...and take this party back." Strong words, but four years later his supporters had seized control of the GOP and gave him the nomination. Sixteen years after that, Ronald Reagan was elected president on essentially the same platform as Goldwater. Rand Paul has a legitimate shot at winning the presidency in 2016 if he chooses to run, and his actions right now appear to be an attempt to build the coalition necessary to win the Republican nomination.
Ron Paul's 2008 and 2012 campaigns were a fascinating example of coalition-building that breaks out of the left-right dichotomy. The thousands of young people
who pack stadiums
wherever he speaks are a testimony to this. However, the non-Republican constituencies that he has appealed to did not seem able to hold their noses long enough to register Republican and vote in the GOP primary. Learning from his father's experience, Rand Paul seems to be pursuing a coalition-building strategy that is focused on more traditional Republican constituencies. His
recent overtures to social conservatives
are an example of this strategy. Ron Paul did not make outreach to social conservatives a major effort in his presidential campaigns and, by and large, they went for other candidates. Like it or not, any realistic candidacy for the Republican nomination has to win over a section of the social conservative constituency. Rand's coalition strategy looks very different than his father's did, but it could give him a better chance at winning the Republican nomination in 2016 than his father had in 2012. Again, his Senate record shows nearly impeccable principle; he has simply chosen to build different coalitions and pursue a different strategy than his father did.
Personally, I feel more at home in the kind of coalition that Ron Paul has built than among the social conservatives with whom Rand Paul is beginning to build a coalition. I find the pop eschatology that animates the perspective on the Middle East held by many social conservatives to be unsound and the desire of some on the religious right to impose their views through government power to be as troubling as the worst nanny state schemes of the left. But libertarians unite around issues of agreement with people with whom we profoundly disagree in other areas all the time. Many libertarians have been involved in the antiwar movement, which often includes having to work with open socialists and even communists. Others in the liberty movement reached out to the Occupy encampments last fall, seeking to win people angry at banks and corporations over to an anti-Federal Reserve perspective. If we don't find a way to reach out to new people, even people who we may disagree with on many issues, our movement will not continue to grow.
Rand Paul's choice of strategy is to work inside the Republican Party and create a coalition for victory that will contain more people from the GOP's traditional constituencies than his father's coalition did. If Rand views taking over the Republican Party as the most effective way to advance to advance the cause of liberty, then he will need to win over enough Republicans who are merely skeptical of libertarian ideas in order to neutralize those who will remain hostile no matter what. Firmness in principle does not preclude flexibility in strategy. Principles remain the same, but tactics, strategy, and coalitions shift depending on changes in the political situation. The Paul camp's decision to work inside the GOP may or may not work, but it appears to be a strategic decision motivated by their analysis of what will be the most effective means to achieve victory for the liberty movement and is not an abandonment of principle.
Our movement has grown exponentially in a very short period of time, and it is a testimony to our increasing strength that there are enough of us to have a debate about the way forward. Let's have that debate in a respectful, intelligent manner that is worthy of Ron Paul's legacy. There are many paths to liberty, and there is room to try out as many of them as we can. Disagree with the Paul camp's decision to try to take over the Republican Party? That's fine. But don't grumble from the sidelines -- instead, choose the path you think will be most effective and that best matches your talents and passions, set out on it, and then let the world see the amazing things that you are going to do to help achieve liberty in our lifetime. Let's get to work.
3 comments,
[ show all comments ]
Andrew Walker
June 7, 2012, 8:49 pm
"Let's Grow Up...and Take This Party Back"
Barry Goldwater's speech to the 1960 Republican Convention, which I mentioned in my previous post today, begins at the 2:30 mark in this clip. In it, he admonishes his supporters who were upset at his defeat in the primary process with the following message: "Let's grow up, conservatives. Let's, if we want to take this party back and I think we can someday, let's get to work!" Four years later, Goldwater conservatism triumphed in the Republican Party and, sixteen years later, it won the White House with another candidate.

Andrew Walker
June 7, 2012, 8:09 pm
Message from Paul Campaign About the Convention and the Future
A message signed with Ron Paul's name went out to his supporters yesterday that, for the first time, officially stated that we will not have enough delegates to win the Republican nomination in 2012. While most of his supporters already understood that Paul will not win the presidency in this election, others are disappointed with recent statements from the campaign. It's important to keep in mind that the liberty movement we have today didn't even exist five years ago -- our ideas were relegated to isolated individuals here and there and a few think tanks. Today, on the other hand, we are a growing political force and Ron Paul is a household name -- something that none of us foresaw just a few years ago. Our power is demonstrated by the 200 bound Paul delegates who will be at the Republican Convention in Tampa, in addition to hundreds of Paul supporters who will be bound to Romney.

The letter also calls on supporters to "Stand up for what we believe in. Be respectful." The recent calls to "be respectful" seem to have ruffled some activist feathers in certain quarters. However, the Paul campaign envisions a real shot at victory in the foreseeable future with their strategy of taking over the Republican Party. These recommendations are similar to Barry Goldwater's famous speech at the 1960 Republican Convention where, after losing the nomination battle to Richard Nixon, he admonished his angry supporters (who were just as upset as Paul supporters today) to grow up and take the party over. They listened to him and, after the Chicago Democratic machine handed John F. Kennedy a narrow victory in 1960 election over Nixon, took over the GOP and won the nomination for Goldwater in 1964. Although Goldwater lost in a landslide in 1964, his brand of conservatism eventually won when Ronald Reagan was elected sixteen years later. In our time of instant communication free from the constraints of the old media, our road to victory may happen quicker than it did for Goldwater-Reagan conservatism. People may agree or disagree with the "take over the GOP" strategy, but it is consistent with the historical experience of the Goldwater-Reagan movement and, for those who see merit in this approach, a respectful tone in 2012 seems necessary to continue to win support for victory in the future.

The following is the text of yesterday's message from the Paul campaign -- posted here for discussion:

"Dear Andrew,

I wanted you to get an update from me personally, since we have some great news!

Due to the smart planning of our campaign and the hard work and diligence of supporters like you, we stand to send nearly 200 bound delegates to the Republican National Convention in Tampa. This number shatters the predictions of the pundits and talking heads and shows the seriousness of our movement.

What's more, we will send several hundred additional supporters to Tampa who, while bound to Romney, believe in our ideas of liberty, constitutional government, and a common-sense foreign policy.

When it is all said and done, we will likely have as many as 500 supporters as delegates on the Convention floor. That is just over 20 percent!

And while this total is not enough to win the nomination, it puts us in a tremendous position to grow our movement and shape the future of the GOP!

I hope every one of you continues the fight we have advanced so well this year. I hope you will finish your local and state conventions, and, if you were selected as a national delegate, that you will head to Tampa in August to force the Republican Party to listen to the voice of liberty.

We have never had this kind of opportunity. There will be hundreds of your fellow supporters in Tampa who will be ready and willing to push the Republican Party back to its limited government, liberty roots.

There are many issues to fight for in Tampa. Also, candidates like Justin Amash, Kurt Bills, and Thomas Massie need your support as we move into the fall. Across the country, supporters of liberty have won local office and leadership positions in the GOP, and we need to keep working.

Our delegates' presence must be felt both in Tampa and in years to come.

Stand up for what we believe in. Be respectful. And let the establishment know that we are the future of the Party and of the country.

Our Revolution is just getting started. You'll be hearing plenty from me as we approach Tampa and the fall elections. You'll also be hearing of important developments on Audit the Fed and Campaign for Liberty.

I hope you'll continue to stand with me as we go forward. Our Revolution could not have come this far without you.

For Liberty,

Ron Paul"
7 comments,
[ show all comments ]
Stanton Cruse
May 21, 2012, 8:19 pm
An additional strategy has emerged from the Ron Paul grassroots
Beyond continuing to gain delegate slots for the convention in Tampa, we need to locate and reach out to the other delegates that are "bound" to another candidate. According to rule 38 of the national republican committee, delegates can vote their conscience in the first round of voting in Tampa. We need to inform them of rule 38 and convince them that Ron Paul is the only candidate that can beat Obama, and that Romney will not be better for Americans than the current administration. Ron Paul already has around 40% of the delegates that have been selected so far when you factor in "stealth" delegates bound to another candidate, but whom actually intend to vote for Ron Paul. If we do this and can reach 10-20% of those other delegates, and convince them to vote for Ron Paul in the first round, Ron Paul will be the Republican candidate for President. Watch our latest video for more information and inspiration.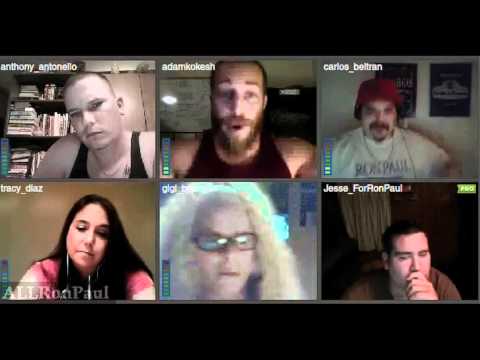 Andrew Walker
May 17, 2012, 9:58 pm
Further Commentary -- Post Paul Era or a New Campaign Strategy?
Another vlog on this week's announcements from the Paul Campaign -- this time from Free Hollywood's Jon Arden.
Andrew Walker
May 17, 2012, 9:43 pm
The Post-Paul Era or a New Campaign Strategy?
New vlog from Free Hollywood's Stanton Cruse!
Jon Arden
May 5, 2012, 6:41 am
Campaign Trail Update - Ron Paul and the Black Swan
We saw Ron Paul speak Tuesday night at a campaign fundraiser in Manhattan Beach. He was introduced by Nassim Taleb. Taleb is not just any Ron Paul supporter, but author of The Black Swan ("One of the twelve most influential books since World War II" - Sunday Times). The 2007 book explores the concept of events that, when they first occur, are unexpected by people in general, because they would be perceived as improbable at the time. This mismatch between perception and reality stems from various human habits and tendencies such as inductive reasoning, belief in experts and authorities, and fitting historical events into logical narratives that downplay their unexpectedness. Most notably, almost all major events in history have been unexpected.
After Taleb's introduction, Ron Paul proceed to deliver a charming and entertaining talk. Afterward, during Q&A, an audience member asked Ron point-blank if he thought we could force a second round of voting at the Republican National Convention. For those not already familiar, if Romney fails to get the majority of delegate votes on the first round, it could open the door for a takeover by Ron Paul delegates. Without hesitation, Ron answered "No." He explained (as I have always maintained) that if it appears that following the rules will lead to a second round of voting, the establishment Republican shills in charge will simply change the rules on the spot, to disallow it. Many in the audience may have reacted with discouragement. However, optimist that I am, I must mention that the future is yet unknown, despite what may seem probable or inevitable right now. Perhaps the appearance of Taleb at the event is itself some sort of omen along these lines! It is interesting to consider a few other of Ron's remarks that evening. He recounted the story that when he first ran for congress, he did not believe there was any chance of him getting elected. Of course, eventually he was elected. A bit later he recounted how after he won that first election, he believed that it was essentially a fluke, and that as a result of how he would conduct himself in Congress - standing for principle, setting an exemplary voting record - he would not be re-elected. Of course, he went on to be re-elected 11 times. A bit later again, he recounted how upon winning that first election, he believed that his brief congressional term would have no real effect, and would be relegated to total obscurity, perhaps only to be mentioned years later in some historical footnote. Of course, we know how that expectation worked out: Ron is now the leader, inspiration, and icon of a new world-wide movement for peace and liberty that is ushering in the demise of the old political orders. I don't know of anyone who foresaw this turn of events - including Ron.
Ron is driving a relentless, breakneck-paced schedule of campaign events in Texas and California. After Q&A, people approached him from all sides and surrounded him for pictures, autographs, handshakes, or a few words of gratitude or encouragement. He was constantly turning around to greet fans. Eventually, every person had who wanted to, had their turn with him, and for a moment he was standing alone, with an envelope of still air around him, like an Aikido master.
Stanton Cruse
May 4, 2012, 12:40 am
Youtube reveals preview of the Post-CISPA internet
This week Youtube has begun to show signs of what the Post-CISPA internet might look like. Many of the videos we produce for
our Youtube channel
get mirrored by other channels. You may recall our grassroots Ron Paul ad "Imagine America Restored." I recently discovered a mirrored version of it with over 50,000 page views! To track the numbers, I started a playlist of our mirrored videos. This morning I discovered that the video is now gone with hundreds if not thousands of other uploads made by the most subscribed to Ron Paul channel on Youtube ever, RonPaul2008dotcom.
RonPaul2008dotcom was a user generated channel with over 300,000 subscribers. I have been following its uploads since 2008. RonPaul2008dotcom was a channel that uploaded some of those early viral Ron Paul videos during the previous campaign. Whoever hosted the channel has tirelessly uploaded content promoting the cause of Liberty for years. We have not been nearly as active with our channel as RonPaul2008dotcom was, and we have put thousands of hours into our channel. I can only image the sense of loss the channel's host must feel over this.
http://www.youtube.com/user/RonPaul2008dotcom
Furthermore, Ron Paul's official 2008 channel, 'ronpaul2008', was also shut down this week. It housed the original 2008 Ron Paul campaign ads that boasted "He's catching on!" CISPA is not even law and the free internet we love is already disappearing before our eyes.
Perhaps you also noticed this at the bottom of Google searches this week:
DCMA, SOPA, CISPA whatever they call it, these bills are not only an attack on our Liberties, they are being used to fundamentally change the way the internet works, and how we view our relationship to the web.
The internet is quickly becoming a paranoid place for users where it feels like big brother is looking back at us from our computer screens in a very real sense.
Regardless of what laws they pass, I will continue to participate in the culture of sharing that I have grown to enjoy.
A bit of good news, the CISPA video we posted last week finally got traction with a mirrored version of it. Reposted by Alexandra Gaudios (
https://twitter.com/#!/aligaudiosi
) on her Youtube channel UsAmericansWakeUp. Her channel features hand-selected liberty videos reposted from a variety of sources, renamed with attention getting titles like:
"The internet is being destroyed! CISPA has passed! MEDIA BLACKOUT"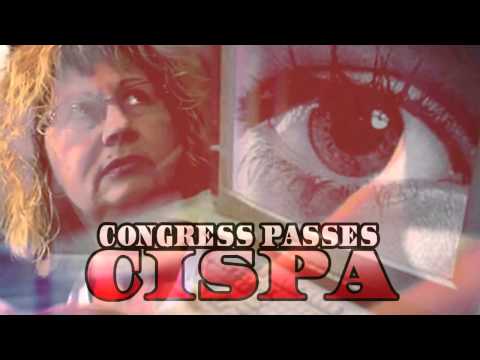 It received over 15,000 views in the first 24 hours and now shows over 18,000 views on day 2! I'm glad it finally found an audience, but more importantly, that people are waking up to the serious danger these laws pose for our Liberties. We received this comment from Youtube user "ramazone2" this morning.
"If they take 1 Ron Paul channel down, we should put up 10."
I think that would be a good thing to do. I have grown into the habit of downloading my favorite Youtube videos. I use the "Easy Youtube Downloader" add on for Firefox.
https://addons.mozilla.org/en-US/firefox/addon/easy-youtube-video-downl-10137/?src=ss
In fact, I think I'll begin mirroring our own videos on an alternative channel with a few of my favorites that I once downloaded from RonPaul2008dotcom. Hopefully with time, this proves to be little more than the types of programming bugs we have seen before, as Youtube is once again undergoing massive format changes. Perhaps it will become an friendlier, more convenient Youtube for the user, rather than a tool for the bureaucrats attempting to pass CISPA.
Roger Pruyne
May 1, 2012, 11:47 pm
Organize!
Power is all about growing your network of people that you can rely on, and who can rely on each other, so as to be able to stand against those who wish to steal from you. This image illustrates this idea well. As everyone knows, if I threaten someone with violent force so that they surrender their property (property is merely the result of an individuals labor), it's theft, but when the IRS does this, it's called taxation. How do we deal with this dichotomy, and accept that if a person wears a government badge, they can literally get away with murder? We deal with this as the National Socialists did, with nationalism. "I'm a good American, I pay my taxes", how often have you heard this on television and in the movies, the two phrases are virtually synonymous in American culture.
It took me quite a while to break down this programming that I have been emotionally committed to as far back as I can remember, the blind belief that our country is a righteous crusader in a dark world of evil, spreading our ideas of freedom and protecting us from those who wish to steal our freedoms from us. It's always been obvious to even the casual observer that there are those within government who wish to abuse the power they have and exert their ideas on us with their liberty stealing legislation, ie: violent force. We rationalize this dicotomy with the idea that the "other team" is trying to keep me down, not my team, well, some times my team, but those are just the bad apples. Most of my life I believed that, in general, my taxes were contributing to that which is good in this world, well, most of it, except for the waste, corruption, the programs that I didn't agree with....
It seems amazing to me now, how many things I had disagreed with, that government does, but none the less, I would defend it's necessity with a passionately engaged debate. I no longer wear rose colored glasses. I no longer believe in the American utopia we are taught about in our State mandated compulsory schooling institutions. Once you take the red pill, you can't unsee the truth that you've been exposed to.
A good friend of mine came to most of the same conclusions I came to, he understood that he needed to build his network, and that the strength of our network is our greatest opportunity to achieve safty from those who would wish to steal from you, and in his effort to build his network, he launched SoLE, the Society of Libertarian Entrepreneurs which has grown to an international Society of people who want to enrich themselves by being entrepreneurs, and grow their network of people who are also are not looking to the State as their safety net.
There are many paths to liberty, but I would encourage all who are reading this, to consider putting some time and effort into growing your power base network, and to organize.
Andrew Walker
April 12, 2012, 12:38 am
What Happens to Santorum's Delegates?
Rick Santorum apparently got the memo (or a promise of the VP spot) yesterday and suspended his campaign for the Republican presidential nomination. The obvious issue arising from this for Ron Paul supporters is what happens to Santorum's delegates. According to most of the mainstream media, the end of Santorum's campaign means that Mitt Romney has essentially clinched the nomination. However, this video from a reporter at the local Fox station in Cincinnati presents an alternative perspective -- that the race for the Republican nomination is far from over.
Personally, I think Mitt Romney will be the Republican nominee and I hope Ron Paul will make a 3rd party run for president. The handful of polls that examine an
Obama-Romney-Paul race
show
Paul at 17%
. But that's an issue for another day -- for now, it's worth spending some time pondering Republican delegate math and coming to an educated opinion as to whether Paul has a realistic route to an effective presence at the GOP convention this August.
Andrew Walker
April 6, 2012, 10:37 pm
The American Spring Comes to UCLA
It is only the first week of April, but the American Spring is in full bloom.
You could feel it in the energy of the 7000+ people who gathered at a stadium on the UCLA campus a few nights ago to see a candidate for president who offers a radical, yet timeless vision of a society based on peaceful, voluntary interaction, rather than coercion and force. At 76, Ron Paul has become a hero to a generation of college students, and at rallies like this one you can almost see his ideas rushing forward - like his vast crowd of supporters pouring in through the stadium doors - to a philosophical tipping point that might be closer than we realize.
Not that you would know it from the Republican/Democrat establishment or the dinosaurs of the old network and cable media. Lately, their voices have been united in a call for the primary race to wrap up so we can get down to making the crucial choice between Obamacare and Romneycare. Whose version of the individual mandate will win? Can anyone really tell the difference anyway?
While most of the old media stayed away from the UCLA rally, there was at least one exception. Wandering through the crowd, perhaps bewildered by scenes that didn't fit his network's narrative of the American political climate, an unassuming man carried an oversized camera with a Fox News logo towards a cluster of trees. Suddenly, it became clear that well over a thousand people remained outside the stadium, unable to enter the 5,800 seat venue that was filled to capacity. Dozens of them had climbed into the trees with hopes of catching a glimpse of their hero, barely discernible in the distance. Clearly, this contradicted the Fox News story from the same day
that declared
"the Ron Paul 'revolution' has suddenly gotten very quiet."
Far from becoming "very quiet," Ron Paul has spoken before larger and larger crowds in recent weeks. The night before his UCLA appearance,
he drew over 6,000 people to Cal State Chico
. In Los Angeles, volunteers pack the
LA Liberty Headquarters
on Abbot Kinney Boulevard every day, making hundreds of calls each to potential voters. Reports are trickling out of caucus states, where battles for delegates continue to rage long after CNN and Fox went home; large numbers of Ron Paul supporters are winning election to delegate slates, putting them in position to be a powerful force in Tampa if there is a brokered convention this August.
Hope is a powerful motivator, and the crowd at UCLA was filled with it, despite the bleak economic reality of the present. Students feel this bleak economic reality through tuition rates that soar year after year in an ugly example of inflation. Paul's UCLA speech brought home the principle that more and more people are coming to realize – that rising prices are what happen when the Federal Reserve lowers the value of money by creating enormous amounts of it out of thin air. This idea, a cornerstone of the Austrian School of economic theory, was distilled by the thousands in attendance into the hope-inspiring chant common at Paul rallies: "End the Fed! End the Fed! End the Fed!"
But ending the Federal Reserve, the wars abroad, and the war on civil liberties at home, while important issues in their own right, are all expressions of an underlying philosophy of liberty. In his speech, Ron Paul noted the power of ideas, delivering the radical paraphrasing of Victor Hugo that "an idea whose time has come cannot be stopped by any army or any government."
When packed stadiums of thousands of people passionately cheer ideas that just five short years ago were relegated to a handful of libertarian writers and a think tank or two, it seems like liberty is finally an idea whose time has come. Goosebumps travel up and down my arms, caused not by the cool night air, but by the eruption of this enormous, uninhibited crowd. It escalates, the "End the Fed!" chant growing louder, followed by one of "President Paul! President Paul!" In this moment, the awesome power of the liberty movement becomes clear. The old guard of both major political parties, with their cruel bipartisan love of war, bailouts of rich bank executives, and disregard for life, liberty, and property in the name of "security," has been put on notice; a swiftly growing number of people are not sitting idly by, and are building a movement to take back their rights.
Soviet founder V.I. Lenin made what was perhaps the most honest statement about the nature of government when in 1920 he described it as "
unlimited power based on force
." In contrast, the rapid growth of the Ron Paul movement provides hope that a different type of society is possible; a society that eschews a powerful central government and its beneficiaries at the top of a hierarchy; a society based on voluntary interaction rather than force.
While there is a lot of reason for optimism that the ideas of liberty are winning the philosophical battle, we have not quite reached the tipping point yet. As we educate ourselves, there comes a point when,
as Ludwig von Mises said
, it is our responsibility to "thrust [ourselves] vigorously into the intellectual battle." There were a few anti-Paul protesters at the UCLA rally, and some in the crowd chose to engage them and introduce them to the axiom of non-aggression that underlies libertarian political theory and practice. When it comes to our opponents, if we engage them with the gentle meekness and deep respect that Ron Paul displays, but positively engage them nevertheless, we will make a difference.
At this moment, we can start to catch a glimpse of how old authoritarian assumptions can be washed away by the rising tide of new ideas, sometimes seemingly overnight. Taken-for-granted dogmas and institutions of power no longer have the answers to deeply entrenched problems, and suddenly a voice crying in the wilderness for decades reaches a new generation and inspires it with a vision of what a free society could look like. Here at the dawn of the American Spring, let's continue to be inspired by the world we know is possible, inspire other people with our vision, and make that vision of peace, prosperity, and liberty the center of debate until the day it becomes a reality.
Stanton Cruse
March 30, 2012, 10:37 pm
Ron Paul Moving Forward
I am headlong into campaigning for Ron Paul and anything can happen. I'm in it for the long haul. Looking ahead, how do we that have been so awakened by Ron Paul move forward toward the ideals of liberty he champions? Stefan Molyneux was asked this by a group of activists based out of Oklahoma that call themselves "Liberty Minded".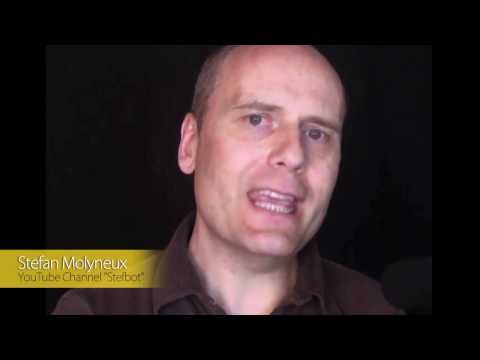 Andrew Walker
March 27, 2012, 12:19 am
Ron Paul Rally Outside Tonight Show
Free Hollywood and other LA area liberty lovers gathered outside the NBC studios in Burbank to welcome Ron Paul to the Tonight Show last week!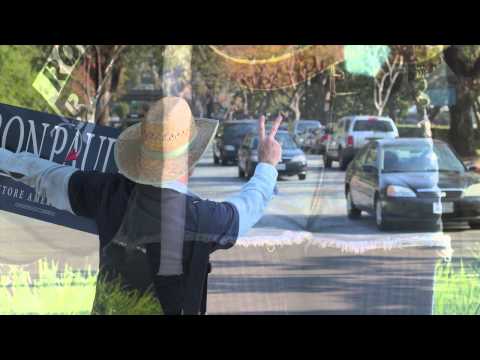 Andrew Walker
March 27, 2012, 12:09 am
Imagine America Restored
Another recent video of ours designed to appeal to Republican primary voters. This is an update of the famous "Morning in America" ad from Reagan's 1984 re-election campaign.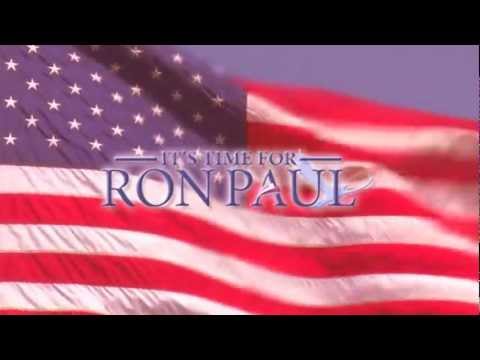 Andrew Walker
March 26, 2012, 11:50 pm
Ron Paul: The Thomas Jefferson of Our Time
This is a video we made a month ago in an effort to promote Ron Paul's campaign for presidency in the Republican primaries. There has been a lot of discussion lately within the Free Hollywood community about who our audience is and how to reach out to it -- should we focus on the ideological right, left, or apolitical people? In this video, we attempted to focus our message on the tea party constituency. A lot of people in libertarian circles see the tea party movement as dead as a grassroots force -- co-opted by the Republican Party and its allied institutions within beltway conservatism. However, if we correctly identified the target audience for this video, there seems to be reason for hope within the tea party rank and file. Our most successful video to date, it was reposted by several other youtube channels and has received approximately 100,000 views between the various repostings and the original. While it's hard to say who those 100,000 viewers are, if we were right about our target audience then it seems that there is still a hunger for limited government ideas among people to whom tea party imagery appeals.